Cancer Center Amsterdam (CCA, Amstedam UMC) is the official charity of the TCS Amsterdam Marathon. "We are proud to have been chosen as the event's charity partner. It will enable us to draw more attention to the importance of cancer research. One in three people develop cancer at some point in their lives and almost 50,000 people die of cancer every year in the Netherlands. The money raised by the marathon will allow us to be more effective in our mission to extend the life expectancy of cancer patients," said Professor Geert Kazemier, Director of the CCA Foundation.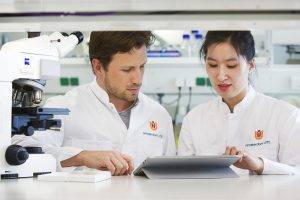 CCA aims to prevent and cure cancer. At CCA clinicians and researchers across 30 disciplines work together to ensure that patients with (suspected) cancer receive expert treatment as soon as possible. CCA conducts research on new treatments and diagnostic methods and offers patients the best possible personalised medical care and attention based on the latest scientific evidence. The medical center invests in cutting-edge research and the most advanced equipment for diagnosis and treatment. Patients receive the most effective treatment and care. This ensures both the best chance of a cure and the best possible quality of life.
Click here for more information
All participants of the Virtual TCS Amsterdam Marathon 2021 can make a voluntary donation to Cancer Center Amsterdam when registering online.